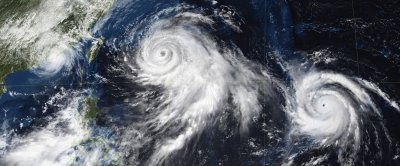 500m visible image with Blue Marble mask showing three simultaneous typhoons (Linfa, Chan-hom and Nangka) on July 9th, 2015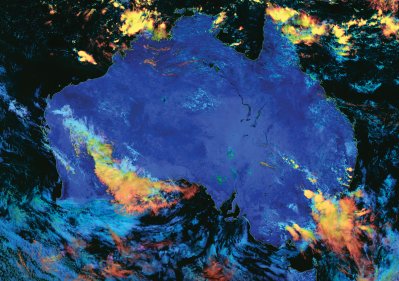 Cloud Phase Distinction RGB product created using iDAP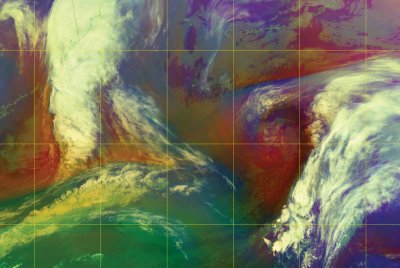 Airmass RGB product created using iDAP
Reliable, high-performance system for receiving and processing Himawari images and other data from the HimawariCast service.
The Dartcom HimawariCast System can receive, archive, process and display Himawari LRIT/HRIT images and other data from the Japan Meteorological Agency (JMA) HimawariCast service.
C-Band antenna options are available to suit different locations and requirements. A PCIe DVB-S2 receiver performs demodulation.
HimawariCast data includes Advanced Himawari Imager (AHI) images covering 14 spectral bands with 500m–2km resolution. Numerical weather prediction (NWP) products, ground observations and other data can be fed into the JMA SATAID software.
Images can be viewed and processed using the Dartcom iDAP software, with facilities such as animation, enhancement, RGB products, palette products, reprojection, masking, printing and exporting to third-party file formats.
The Dartcom MacroPro software automates the processing facilities provided by iDAP, enabling fully automatic ingest and processing with full logging and alarms.
Outputs are also available for processing software such as PCI Geomatica, ERDAS IMAGINE and ENVI/IDL, as well as standard interchange formats such as PGM and GeoTIFF.
Geostationary Ingester Software
Dartcom also offers EUMETCast, GOES HRIT, GK-2A LRIT and GK-2A UHRIT systems.