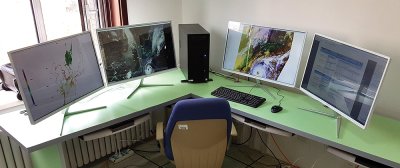 Desktop processing and visualisation PC with multiple displays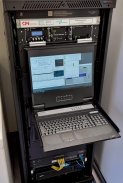 Floor-standing equipment cabinet with rack-mount PCs and KVM console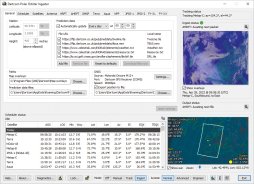 Dartcom Polar Orbiter Ingester software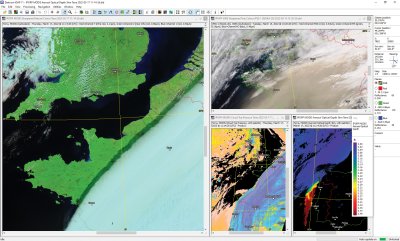 Dartcom iDAP/MacroPro software
The indoor equipment comprises the following:
Modular system interface rack containing:
Software controlled RF module.
GPS/GNSS receiver.
USB hub and serial communications module.
Switch mode power supply.
State-of-the-art demodulator with field-upgradeable firmware.
Gigabit network switch.
Uninterruptible power supply (UPS).
Optional temperature sensor unit for temperature monitoring.
Ingest PC running Dartcom Polar Orbiter Ingester software on Windows.
Processing and visualisation PC running the following software on Linux Hyper-V virtual machines hosted on Windows:
NASA RT-STPS software.
NASA Simulcast software.
NASA IPOPP software.
CMA FY3L0pp/FY3L1pp software.
Optional flip-up KVM console drawer.
Optional HDBaseT remote console.
Desktop cabinet as standard.
Optional floor-standing cabinet for a fully self-contained system.
Overview | Features | Antenna Options | Technical Summary | Combined X/L-Band Option | Sample Images