Dartcom launches UHRIT System for GEO-KOMPSAT-2A (GK-2A)
Posted in New Products September 17th, 2020 at 12:12 pm by Chris Wright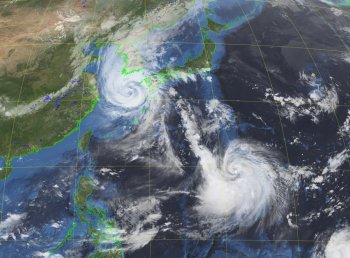 Dartcom is pleased to announce the availability of its new GK-2A UHRIT System to provide reception of UHRIT data from the GEO-KOMPSAT-2A (GK-2A) satellite.
GK-2A is operated by the Korean Meteorological Administration (KMA) and National Meteorological Space Center (NMSC). It was launched in 2019 to replace the COMS-1 satellite.
The GK-2A UHRIT service uses a 31Mbps DVB-S2 downlink to allow high-resolution data (up to 500m) with a short repeat cycle (10 minutes). 16 spectral bands are available from the AMI sensor, as well as a number of level 2 products.