Posted in Software Upgrades August 20th, 2019 at 4:31 pm by Chris Wright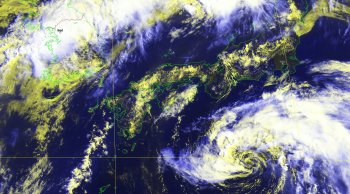 The Dartcom XRIT Ingester and iDAP/MacroPro software now fully supports LRIT and HRIT services from the new GEO-KOMPSAT-2A (GK-2A) satellite. This was recently deployed by the Korea Meteorological Administration to replace COMS-1.
Existing COMS-1 LRIT/HRIT users will need to download software updates, and some users will also need receiver firmware updates depending on which receiver was supplied.
We will be pleased to supply quotations to users of other systems that do not currently support GK-2A, and who need to receive the new GK-2A LRIT/HRIT services to maintain continuity of service.
Please contact us for more details.